Congressional News, USDA News and FDA News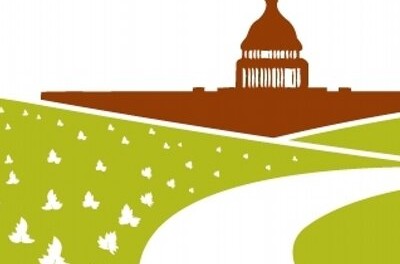 CONGRESSIONAL NEWS, USDA NEWS and FDA NEWS from the NATIONAL SUSTAINABLE AGRICULTURE COALITION - MARCH 7th 2016
GMO Labeling Debate Heating Up in Senate
Senate Agriculture Committee Chairman Pat Roberts (R-KS) is now trying to engineer the passage of controversial legislation which would pre-empt Vermont's mandatory labeling of GE food and farm products and establish a process for creating a national standard for voluntary labeling...
House Republican Leadership and Conservative Wing Close in on Reaching Budget Agreement
On Thursday, March 3, House Budget Committee Chairman Tom Price (R-GA) announced to his party that the House budget resolution for fiscal year (FY) 2017 would abide by the $1.07 trillion discretionary spending cap that Congress and the President agreed to in October of last year...
The Fate of Food and Agriculture Programs in 2017 Will be Decided in Appropriations
This spring, the appropriations committees in the House and Senate will make critical funding decisions on rural development, nutrition, research, conservation, and many other programs administered by the U.S. Department of Agriculture...
The Contract Price Addendum: A Good Risk Management Tool for Certified Organic and Transitioning Producers?
The Risk Management Agency has recently announced an important update to the Contract Price Addendum (CPA) — transitioning to organic acres will now be eligible. With this change have come a flurry of questions about CPA and how it works...
FDA Requests Information on Manure Use
The U.S. Food and Drug Administration has announced the first opportunity for the public to weigh in on their approach to assessing the risks posed by raw manure used in growing produce. This call for comments comes as part of FDA's new food safety rule governing produce farms...