Congressional News, Climate News, USDA News, Farmer Survey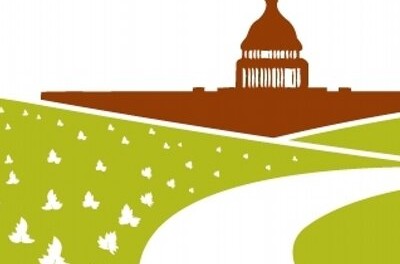 CONGRESSIONAL NEWS
House Committee Votes to Strip Protections for Contract Farmers - 
On April 19 the House Appropriations Committee convened to debate and pass the House Agriculture Appropriations bill for fiscal year 2017. This bill funds the major programs and functions of the U.S. Department of Agriculture and the Food and Drug Administration...
Clean Water Rule Escapes Shutdown in Senate - 
By voting down an amendment yesterday, April 22, that would have halted the implementation of the "Waters of the United States" rule, the Senate has provided much needed clarity for farmers and ranchers regarding which waters on their land are subject to permitting requirements...
CLIMATE NEWS
New Research Finds Climate Solutions in the Soil - 
As the impacts of climate change are increasingly apparent, the need to not only reduce emissions but to also draw carbon out of the atmosphere has become more urgent. One potential solution is literally underfoot...
Policy Solutions for Healthy Soils - 
Given that land use (including agricultural management and land cover change) accounts for nearly a quarter of human GHG emissions, farmers have an important role to play in mitigating the effects of climate change...
USDA NEWS
Upcoming Deadlines for Federal Food and Farm Grant Programs - 
Deadlines for a variety of federal farm and food grant programs are fast approaching! For farmers, ranchers, and groups who work with producers, the next few months are crunch time for completing these applications on time...
$5 Million Available for Farmer Food Safety Training Projects - 
The much-anticipated FY 2016 Request for Applications, recently issued by USDA's National Institute for Food and Agriculture, will provide up to $4.7 million in funding for on-the-ground outreach and education programs...
FARMER SURVEY
Give NSAC the Scoop on Your On-Farm Manure Usage
  - 
The National Sustainable Agriculture Coalition and our members are surveying produce farmers to better understand how they use and apply untreated or raw manure on their farms. Between now andJune 3, 2016, we are collecting anonymous information to develop comments for the Food and Drug Administration...
FARMER/PROGRAM PROFILES
SARE Stories From the Field: Cover Crops Yield Financial Benefits in Kansa
s - 
Josh Roe, a Kansas-based agricultural economist, has recently been working on a project to help local farmers quantify the financial risks of adopting cover crops entitled, "Economics of Grazing and Haying Cover Crops..."
Stories from the Field: Empowering Latino Farmers - 
Adelante Mujeres is a non-profit organization based in Forest Grove, OR, that has used funding from the Outreach and Assistance for Socially Disadvantaged Farmers and Ranchers Program to provide holistic education and empowerment opportunities to low-income Latino families...