ATTRA Sustainable Agriculture Photo Contest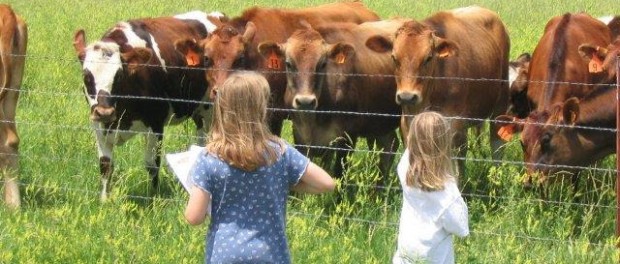 ATTRA Sustainable Agriculture Photo Contest Marks NCAT's 40th Anniversary
As part of its 40
th
 anniversary celebration, the National Center for Appropriate Technology is inviting farmers, ranchers, and others with an eye for sustainable agriculture to enter its "ATTRAGRAM" photography contest. The contest, which will be judged by NCAT staff and award-winning photojournalist Walter Hinick, includes 
cash prizes
 and the chance for photographers to be featured on NCAT's ATTRA website – the country's premier source for sustainable-agriculture information.
It costs nothing to enter, and the contest is open through June 15.
Photographers will have a range of categories from which to choose, and the contest will also feature a "people's choice" selection period once the entry period is over. Award-winning photojournalist Walter Hinick, along with NCAT staff, will judge the contest. 
The winning photo in each category will be awarded $200, and runners up in each category will be awarded $50.
After the submission deadline, we also will open a month-long period of "People's Choice" voting. Visitors to ATTRA Sustainable Agriculture and all of NCAT's websites will be able to cast a daily vote for their favorite photo.
Contest Rules:
Photos must showcase one of the following categories:

Images of Small Farms and Livestock Operations
Portraits of Farmers and Farming Families
Marketing – Farmers Markets, Local Foods in Schools, etc.
Youth: Images of Small Farms and Livestock Operations
Youth: Portraits of Farmers and Farming Families
Youth: Marketing – Farmers Markets, Local Foods in Schools, etc.

All entries must be the property of, and submitted by, the photographer entering the contest.
Photographers must be amateurs at the time of submission.
The "Youth" category is for photographers 16 years of age or younger.
A maximum of three images per category can be submitted per photographer.
NCAT may, without offering any consideration to or obtaining the further permission of its submitter, use any submitted photo for any purpose, such as publishing it, posting it on NCAT websites or social media, or reproducing it for NCAT use.
We especially hope that farmers themselves will offer their favorite pictures. No one has a feel for the beauty of agriculture like the farmers themselves. Photos must be entered by the photographer. Entering your photograph could raise the profile of your operation if the image appears in a national publication or video.
For complete contest rules for the sustainable agriculture photo contest and details about how to enter, go online at 
https://attra.ncat.org/contact/attragram.php
Since 1976, the National Center for Appropriate Technology (NCAT) has been helping people by championing small-scale, local and sustainable solutions to reduce poverty, promote healthy communities and protect natural resources. In partnership with businesses, organizations, individuals and agricultural producers, NCAT is working to advance solutions that will ensure the next generation inherits a world that has clean air and water, energy production that is efficient and renewable, and healthy foods grown with sustainable practices. More information about its programs and services is available at www.ncat.org or by calling 1-800-ASK-NCAT.