Farm Internship Program in Oregon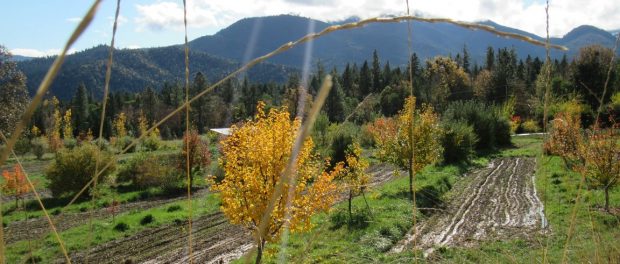 White Oak Farm & Education Center 2017 Farm Internship Program - Williams, Oregon
White Oak Farm is offering a unique Farm Internship Program for 2017. The program will be focused on teaching skills and techniques including organic farming for market, CSA, and seed production; natural building; children's education, and homesteading. Specific skills include: care of livestock, planting, cultivation, harvesting, marketing, food preservation, carpentry, and forestry.  Interns will have the opportunity to learn through hands-on experiential participation in the tasks of the farm, as well as through a self-directed project, and through classes and tours of area farms. In partnership with Rogue Farm Corps (
www.roguefarmcorps.org
) we are happy to offer the opportunity to audit the Farms Next Internship Program. This program links local interns with each other and with other farms through a series of classes, tours and events.  White Oak Farm covers our interns' fees for participating in this great educational program. The Farm Internship Program at White Oak Farm is designed to provide experience to people with an interest in developing their knowledge and skills for a life and career in farming, natural building, permaculture, and children's environmental education. The program requires hard work, a good attitude, the ability to live and work with others, and self-motivation. Interns receive simple housing in their own wall tent or tipi, staple foods, farm fruits and vegetables, and access to farm facilities including kitchen, phone, internet, showers, ponds, and a sauna.  Full season (April-October) interns also receive a stipend.  Other benefits include free: training in environmental education with Rogue Valley Farm to School, CPR certification, participation in our adult education class series, and a team-building raft trip on the Rogue River.  Responsibilities of the Farm Internship include four days per week on the farm as well as daily chores. Farm interns are also expected to communicate clearly, be self-motivated, and work hard. Our full season program runs from April 1 to October 31. 
Our 3 month summer program is more flexible: dates range from June 1st to September 31st. 
Prior experience in aspects of farm life and/or children's education is recommended for participation
.
To apply please send a
cover letter
describing your relevant experiences and interests, and specifying which internship program you are applying for, along with a
resume
and
references
to
info@whiteoakfarmcsa.org
For a recent intern's perspective on life at White Oak, check out our
blog
.