Farm to School Act and More News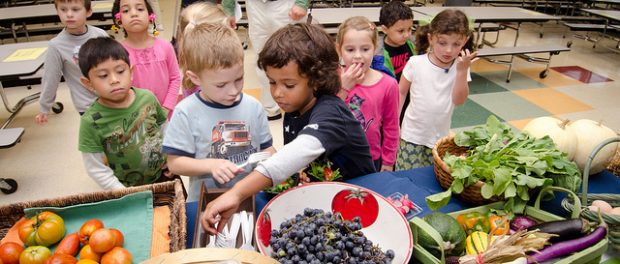 The latest news from the National Sustainable Agriculture Coalition including: Congressional News, Farm to School Act, and Grassroots Internship...
CONGRESSIONAL NEWS 
Welcome Back Congress: A Look Ahead
Each year, Members of Congress head back to their home districts for a month-long legislative break known as "August recess". With the holiday weekend over and September in full swing, Members are returning to the capital this week with a full schedule of big-ticket items ahead of them – many of which must be completed before the end of the fiscal year on 

September 30

...
Bipartisan Coalition Revives Farm to School Act
First introduced in 2015 as part of the Child Nutrition Reauthorization Act (CNR), the Farm to School Act would expand access to the Farm to School Grant Program by increasing funding and expanding eligible grant recipients. The Farm to School Act of 2017 aims to make our children healthier and support our nation's family farmers and food producing communities...
NSAC News 
NSAC is looking for a Grassroots Intern
Interested in learning what it takes to fix federal food and farm policy? Want to help build national grassroots campaigns around issues like farm to school, local food, beginning farmers, and more? NSAC is currently seeking a Grassroots Fellow for 2017-2018, beginning in September/October 2017 and ending in June 201818. This position is paid, full time, and is located at NSAC's DC office on Capitol Hill. The Grassroots Intern will have the opportunity to work on a range of issues and campaigns, including local food systems, working lands conservation, beginning farmer issues, and sustainable agriculture research and will work closely with NSAC's policy and grassroots staff. Click the link below for more details!