Funding Available for Community Food Projects and More…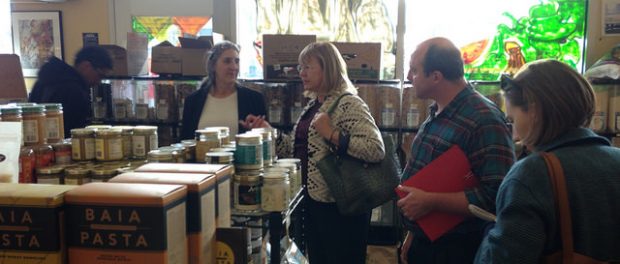 The latest news from the National Sustainable Agriculture Foundation including Funding Available for Community Food Projects, Cover Crop Benefits, and Immigration...
USDA News 
$
8.6 Million in Funding Available for Community Food Projects
On Tuesday, September 12, USDA announced the availability of approximately $8.6 million in funding through the competitive CFP program. Administered by USDA's National Institute of Food and Agriculture (NIFA), CFP grants are intended to help eligible nonprofits, tribal organizations, and food program service providers launch projects that promote self-sufficiency and food security in low-income communities. Project support ranges from $10,000–$400,000 and project duration can range from one to four years...
Farmers Continue to Reap Big Benefits from Cover Crops
The US Department of Agriculture's (USDA) Sustainable Agriculture Research and Education (SARE) – one of the most significant drivers of research on conservation practices like cover crops – recently released the results of its 2016 – 2017 Cover Crop Survey, which show that farmers who used cover crops reap significant benefits related to yields and soil quality. For the fifth year in a row, the SARE survey found that farmers who planted cover crops saw a yield boost in the corn and soybeans that followed the cover crop...
NSAC NEWS 
NSAC  Issues Immigration Statement, urges Congress to seek real solutions for Immigration Reform
In recent months, members of the National Sustainable Agriculture Coalition (NSAC) have viewed with growing concern a series of policy proposals and actions aimed at reducing the number of undocumented immigrants in the United States and maintaining the agricultural workforce without providing those individuals a mechanism for attaining legal status. Many American farmers and ranchers rely on immigrant labor, and immigrants count on the American agricultural industry to provide meaningful, well-paying jobs. Given the importance of this relationship, and in response to recent immigration actions, NSAC members have developed a brief statement on the current situation with respect to immigration and agriculture...