Local Farms Act and More News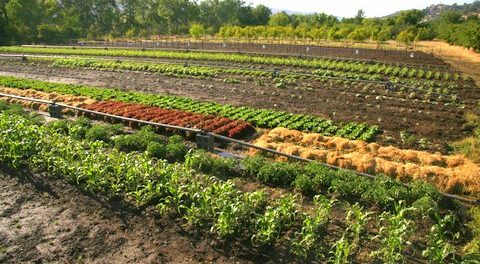 National Sustainable Agriculture Coalition (NSAC) News featuring - Local Farms Act, 2018 Appropriations, and Value Added Producer Grant Webinar
CONGRESSIONAL NEWS  
Local Farms Act will make Farm to Fork Investments in American Communities Today, a bipartisan coalition led by principal bill authors Senator Sherrod Brown (D-OH) and Representatives Chellie Pingree (D-ME), Jeff Fortenberry (R-NE), and Sean Maloney (D-NY), introduced the Local Food and Regional Market Supply Act (the "Local FARMS Act") to catalyze the 2018 Farm Bill's investment in programs and policies that spur economic development in rural and food producing communities nationwide... 
Clock Ticking on FY 2018 Appropriations The end of the fiscal year (September 30) has come and gone, and with fiscal year (FY) 2017 funding levels extended through December 8, the time Congress has to negotiate final spending levels for FY 2018 is quickly running out. There is a lot on the line in this appropriations package for farmers and consumers nationwide. A significant part of our work at the National Sustainable Agriculture Coalition (NSAC) is protecting and enhancing federal farm and food programs through the annual appropriations process. Recognizing that appropriations can be opaque and confusing, we've outlined key priority areas to watch as this process moves forward in both chambers... 
NSAC NEWS  
Value Added Producer Grant (VAPG) Webinar NSAC and USDA Rural Development are teaming up to host a webinar on the current cycle of the Value Added Producer Grant Program (VAPG) on October 18th at 1:00pm EST. This webinar is designed to help farmers and ranchers learn more about the program and whether it is a good fit for their value-added enterprise dreams. Register today!