Sustainable Agriculture and Organic Farming Research Grants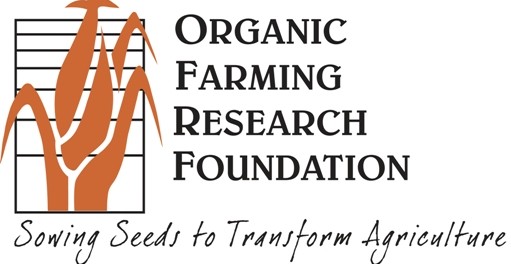 Organic Farming Grants
The Organic Farming Research Foundation (OFRF) grants program is currently accepting research proposals. OFRF encourages farmers, ranchers, graduate students, early career researchers, veterans, and Extension personnel to consider applying. OFRF will fund projects up to $15,000 for one year. Projects addressing the priority area of soil health and water management are eligible for $20,000 to be spent over two years. The deadline for proposals is 
February 8, 2016
.
-----------------------
Deirdre Birmingham
Grants Advisor, Grant Writer
Michael Fields Agricultural Institute, Wisconsin Farmers Union
www.michaelfields.org/grant-advising-resources

Annie's Sustainable Agriculture Scholarship Program
Annie's is pleased to announce that they are again offering $150,000 in scholarship funds to students studying sustainable agriculture. Sustainable and organic agriculture is at the very root of everything they do. They believe healthy soils and healthy farms are the foundation for healthy foods, and we're proud to support the next generation of farmers. Undergraduate and graduate students studying at an accredited US college or university are eligible to apply.
Please visit the webpage here to learn more
 and to download the application. The deadline to apply is 
January 5, 2016
.