Sustainable Agriculture News from NSAC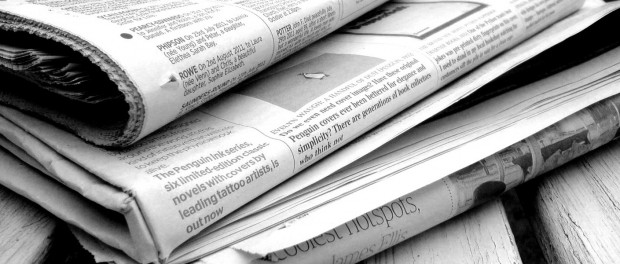 Programs in Action: SARE Supports Beginning Farmers on the Forefront of Organic Research
This is the second in a series of blog posts highlighting SARE projects that support the next generation of farmers. This SARE post features beginning farmers working to address common challenges faced by organic farms by researching innovative strategies on their farms. Through their SARE grants, these new farmers have established collaborative local and regional partnerships, and share what they have learned with other farmers in their area...
How is USDA Doing Supporting Training for New Farmers?
This week, the Land Stewardship Project released their annual report on grants allocated through the USDA's Beginning Farmer and Rancher Development Program. Completed now for the fifth year, in collaboration with NSAC, these annual progress reports are a measure of the success of BFRDP in providing public support for effective training, education, and assistance for beginning farmers and ranchers throughout the United States. The program remains the only federal program exclusively dedicated to training new farmers...
Congresswomen Hold Briefing to Raise Awareness about Anti-Competitive GIPSA Rider
On June 3, Congresswomen Marcy Kaptur and Chellie Pingree held a briefing for congressional staff and press to raise the awareness about the "GIPSA rider" in advance of likely House Agriculture Appropriations Committee action to advance the rider. The GIPSA rider has blocked USDA from finalizing rules of the road for the contract poultry industry. The GIPSA rider has received more attention in the last few weeks since John Oliver aired a segment on his show Last Week Tonight about the plight of chicken farmers who work under the thumb of large multi-national poultry integrators who own the chicken these farmers raise...
Value-Added Producer Grants - Great Program but Problems Persist with USDA Rules
On May 8th, the Rural Business Cooperative Service of the USDA released its final rule for the Value Added Producer Grant program, effective immediately. This final rule was published in conjunction with the latest announcement of $30 million in funding available for VAPG projects in 2015. Despite it being a final rule, USDA has requested public comments and has stated that it will consider comments received and may conduct additional rulemaking based on the comments. NSAC offers the following brief analysis of the rule...
Millions of Dollars Available to Support Biomass Crop Production for Bioenergy
On June 1, the USDA announced the availability of $19.5 million for the production of energy crops and the harvest and delivery of forest or agricultural residues to qualifying energy facilities. Farmers can apply for funding through the Biomass Crop Assistance Program. USDA may award between 50 and 90 percent of annual BCAP funding to producers to establish and produce perennial biomass, such as native grasses and forbs...
Farm Conservation Client Gateway Now Open for Use!
On May 27, USDA's NRCS released their long anticipated online portal for conservation activities. This new Conservation Client Gateway, is a streamlined online approach to be used by farmers, ranchers, and private landowners who have or are looking to secure NRCS funding for conservation programs. This Client Gateway is a secure and efficient way to work with NRCS planners online and acquire assistance...
Honey Bee Protection Proposal: New EPA Rule Limits Toxic Pesticides but Fails on Neonics
On May 28, the EPA released a proposed rule that would create temporary pesticide-free areas and restrictions on pesticide application to mitigate exposure on contracted managed honeybees. Critics of this newly released EPA rule believe that it fails to address one of the most pressing concerns to honey bee health: neonicotinoids. The rule does not cover the use of neonicotinoid seed treatments, which are a very common pesticide technique...
Pollinator Conservation Crosses a National Threshold
We are pleased to run this guest post co-written by staff at the Xerces Society for Invertebrate Conservation, an NSAC participating member group. Thanks to the national strategy released by the White House, pollinator conservation is now embedded into the work of every federal agency. The success of the strategy will be in its implementation, including adequate funding and appropriate actions by agencies...