Conservation News and More from NSAC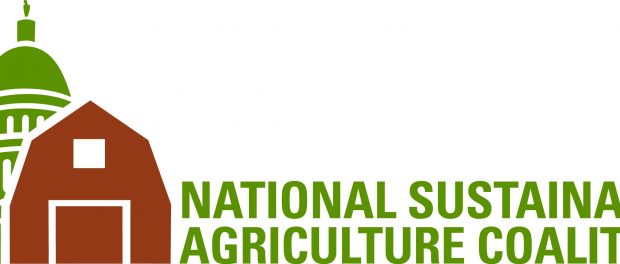 The latest news from the National Sustainable Agriculture Coalition (NSAC) featuring: Conservation News, Farm Bill Recommendations, Connecting Families to Healthy Food, and 40 Years of Family Farm Policy...
CONSERVATION NEWS 
Threats to Conservation Easement Funding put Farmland and Wetlands at Risk
America's wetlands, grasslands, and farmland are under increasing threat of conversion to other land uses – wetlands and grasslands are routinely targeted for conversion to crop production, while existing farmland is often threatened by conversion to commercial or residential uses. The US Department of Agriculture's (USDA) Agriculture Conservation Easement Program (ACEP) helps landowners, land trusts, and other entities protect these lands with long-term and permanent easements. Beginning with the 2018 fiscal year, funding for ACEP drops precipitously from $500 million per year to $250 million per year. At current funding levels, NRCS can fund less than half of the easement applications that it receives. At $250 million, we expect that NRCS will have to turn away between 75 and 90 percent of applicants...
More Conservation News: Conservation Groups Deliver Farm Bill Recommendations
Conservation, agriculture, and wildlife organizations joined together this week to present a comprehensive list of recommendations for the conservation provisions of the upcoming 2018 Farm Bill. The National Sustainable Agriculture Coalition (NSAC) joined 25 other signatories in asking legislators to strengthen the next farm bill's Conservation Title by improving and increasing funding for U.S. Department of Agriculture (USDA) conservation programs that help producers maintain and advance the health of their crops, soil, and water...
USDA NEWS 
$21 Million Announced for Projects that Connect Families to  Healthy Food
Earlier this week, USDA released their fourth Request for Applications (RFA) for FINI projects. In addition, a $21 million infusion of funds through the US Department of Agriculture's (USDA) Food Insecurity Nutrition Incentives (FINI) Program will help families in need of nutrition assistance to receive the services and outreach they need. Authorized by the 2014 Farm Bill, FINI is a competitive grant program that helps low-income families participating in the Supplemental Nutrition Assistance Program (SNAP) to purchase more fresh fruits and vegetables...
Celebrating 40 Years of Family Farm Policy
Forty years ago, on September 29, 1977, the Food and Agriculture Act of 1977 (that year's farm bill) became law. Today, we at the National Sustainable Agriculture Coalition (NSAC) join other food and farm groups across the nation who are celebrating the inclusion in the 1977 Farm Bill of the Food Stamp Act, which became Title XIII of the bill. The Food Stamp Act was a tremendous bipartisan achievement, noteworthy in particular for its elimination of the previous requirement that recipients purchase their food stamps...