#FarmingIsPublicService Young Farmers' Student Loan Campaign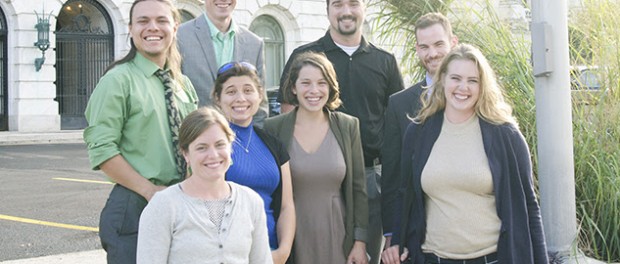 Young farmers tell Congress that #FarmingIsPublicService
Last Wednesday farmers from six states converged in Washington, D.C. for a whirl-wind round of meetings on Capitol Hill and at USDA. The event, known as a "fly-in," was organized by the National Young Farmers Coalition to
give young farmers a chance to advocate
in person for the
#FarmingIsPublicService
campaign, which asks Congress to add farmers to the Public Service Loan Forgiveness Program. The fly-in was made possible with support from
Applegate
, a natural and organic meat company.
Each of the farmers who participated have
student loan debt that is impacting their ability to build successful farming careers
. And they aren't alone.
A survey conducted by NYFC
points to student loan debt as one of the key barriers contributing to a shortage of young farmers. Among NYFC survey respondents, 30% said their student loans were preventing or delaying them from making farming their career and 28% said student loan pressure has prevented them from growing their farm business.
Read all about the DC visit and the
#FarmingIsPublicService
campaign on our
blog
.
Have you taken action yet?
When voters take time out of their lives to visit their Senators and Representatives in-person, it has a big impact. But the next-best thing is a phone call or email.
Take action now.