Beginning Farmer Webinar – Land Transfer Planning Tools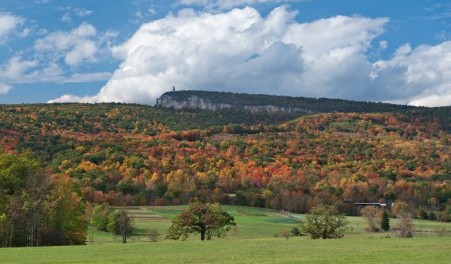 Join us for a Beginning Farmer Webinar - Monday, August 17, 2015, 12:00 pm to 1:00 pm (Eastern)
Land Transfer Planning Tools: Virginia Farm Link and the Certified Farm Seekers Program
Presenters: 
Andy Sorrell, Office of Farmland Preservation Coordinator with the Virginia Department of Agriculture and Consumer Services (VDACS) and Katie Myer, Certified Farm Seeker Coordinator Land transfer and farm start-up go hand-in-hand for many. Finding good land and planning for the next generation also require careful planning. In this webinar, Mr. Andy Sorrell and Ms. Katie Myer will provide participants with an overview of the Virginia Farm Link and Certified Farm Seeker (CFS) land transfer planning programs as tools for beginning farmers. The CFS is a partnership program of the Virginia Beginning Farmer and Rancher Coalition, co-developed and organized by VDACS and Virginia Farm Bureau Young Farmers. This overview will be followed by a detailed walk-though of the required components of the CFS program and common questions CFS applicants have as they complete the modules of the program. The session will conclude with a question and answer period from the webinar participants.
To participate in this webinar, please go to:
https://virginiatech.webex.com/virginiatech/j.php?MTID=m466eac9dcc9efbe8f688d630b81d439b
The
Virginia Beginning Farmer and Rancher Coalition Program
 is state-wide and coalition-based program.  Virginia Tech/Virginia Cooperative Extension serves as the backbone organization for the Coalition. Funded through the Beginning Farmer and Rancher Development Program (BFRDP) of the USDA-National Institute of Food and Agriculture (NIFA) (Award Number: 2015-70017-22887) and the Southern Extension Risk Management Education Center. For more information about the webinar or program questions, contact the director, Kim Niewolny, at
niewolny@vt.edu
.
No registration is required. About 15 minutes before noon, go to the website address above to prepare for the webinar
. Login by entering your name and email address. You will then be prompted to download and install the WebEx add-on. Once installed, you will be taken to the webinar. Set up your audio connection by clicking the "Connect to Audio" button on the left. Attendees connecting with their phones should use the "Call Me" or "I Will Call In" options. Attendees connecting with computer headsets and microphones should use the "Call Using Computer" option. To hear the audio presenters, speakers must be turned on. During the webinar, questions can be typed into the chat box on the right hand side of the screen. A recording of this webinar will be available at the Virginia Beginning Farmer Program website afterwards. System Requirements: PC-based attendees: Windows® 7, Vista, XP or 2003 Server (Windows® 8 not fully supported) Mac®-based attendees: Mac OS® X 10.5 or newer