Organic Cost Share, Rural Development $, More…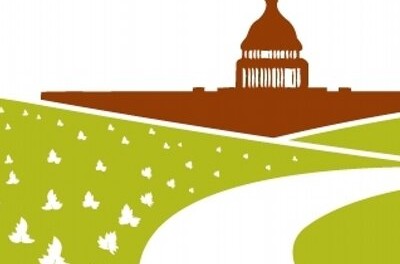 USDA NEWS: Organic Cost Share, Farmer Outreach, Rural Development Awards, Risk Management money available... 
Organic Cost Share Program Makes Organic Certification More Affordable
 As part of efforts to reduce barriers to organic entry, the U.S. Department of Agriculture's Agricultural Marketing Service recently announced the availability of $11.6 million in funding for its organic certification assistance program...
New FSA Cooperative Agreements Expand Farmer Outreach Efforts
Last week, the Farm Service Agency announced nearly $2.5 million in awards for 55 cooperative agreements to nonprofit organizations, universities, and foundations for working to increase USDA program awareness and participation among underserved farmer communities…
USDA Awards $32 Million for Rural Development and Food Security Research
Earlier this week USDA announced $32.1 million in awards funding for two research program areas of the Agriculture and Food Research Initiative that focus on the unique challenges of small-medium sized farms and sustainable producers...
$8.7 Million Available for Risk Management Education and Targeted States Programs
On Thursday, May 5 RMA announced the availability of $8.7 million for cooperative agreement funds to help organizations provide risk management education and training...
STORIES FROM THE FIELD
SARE Stories: Nutrient Management Helps California Farmers Remain Competitive
Facing rising land rents, a group of ten farmers in Salinas partnered with the Agriculture and Land Based Training Association to apply for a Western SARE on-farm research partnership grant...
2501 Stories: Strengthening Kentucky's Small Farms
Experience is an invaluable resource when it comes to agriculture. Fortunately for Kentucky farmers, Marion Simon and Louie Rivers of the Kentucky State University Cooperative Extension's "Small Farm Program" have a combined total of nearly 50 years of experience in extending outreach to small and limited resource farm operations...
NSAC NEWS
Value-Added Producer Grant Webinar This Week
 USDA and the National Sustainable Agriculture Coalition hosted a webinar on Friday, May 6 for prospective applicants and advocates for the Value-Added Producer Grant . A link to the webinar will be available soon...